Venue Details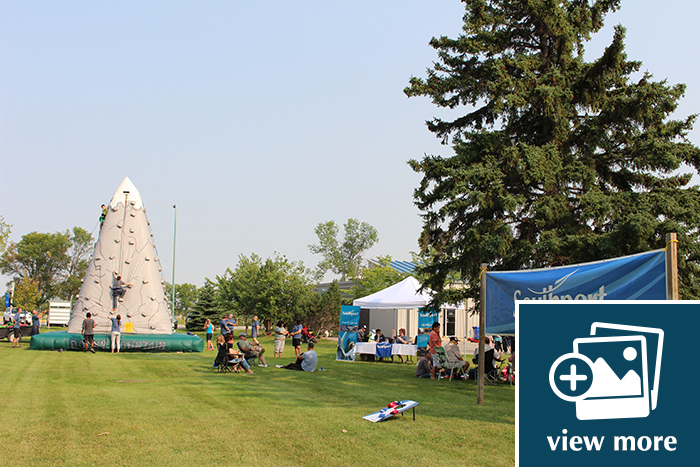 Looking for a truly unique venue for your next event? Business, personal, indoor or outdoor, our facilities are ideal if you want to get your group together in a beautiful country setting away from the distractions of everyday life.
Step away from the hustle and bustle and immerse your group in a setting where you can have engaging team meetings a golf tournament or perhaps develop trust building on our indoor rock climbing wall.
A fascinating history combined with stunning prairie views, superior customer service and modern amenities make Southport the perfect choice for a unique and memorable event.
Groups and conventions will enjoy our onsite dining options, convenient wireless internet access, comfortable accommodations and our stone's throw proximity to some of Canada's most amazing landscapes.
Some of our in-room amenities include complimentary WiFi, hair dryers, coffee makers and cable television with premium channels. The property itself features a new recreation complex with indoor walking/running track, weights, cardio equipment and an indoor climbing wall.
For more information or to book your next event, contact us today. Our experienced, professional staff are here to help you organize your next successful event.
Conference Facilities
Flightling Building
The Flightline building is the perfect venue for your conference, training session or meeting. It is located right on the flight line, in close proximity to the accommodations at Barker Building. Multiple rooms are available to rent for events of up to 150 people. A kitchenette, projector and screen, podium, sound system, and ample parking are also available. Contact us to inquire about hosting your event at the Flightling Building.